LGBTQ+-Affirmative Therapist Guild of Utah: Education and Training to Support Sexual and Gender Diversity in Utah
---
We are licensed mental-health professionals and students-in-training. Members meet monthly for consultation and education regarding mental-health concerns of sexual and gender diverse communities. We welcome members of any and all social positions.
Read the LGBTQ+ Affirmative Therapists Guild of Utah statement on the recent Utah law & policy changes regarding transgender youth.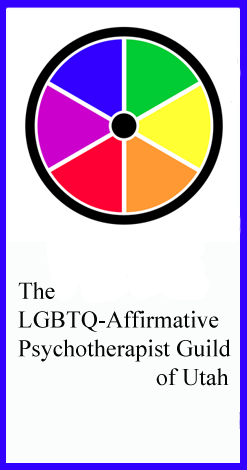 Helping our community learn and grow.
Get referral requests and find out about community events.
We facilitate a network of similarly valued professionals.
Learn, connect, and get your CE's for licensure.
List yourself in our directory so the community can find an affirming therapist.
Stay up to date and have meaningful conversations.